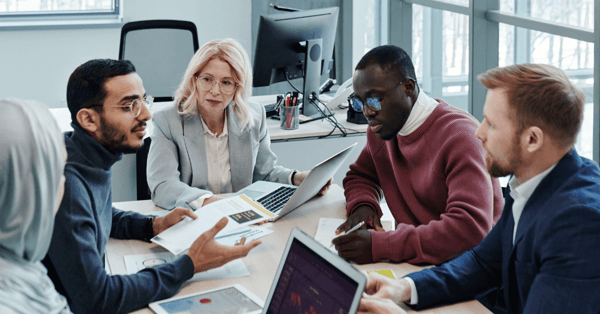 Outsourced CFO Services Cost vs. Hiring an Accounting Firm
Free Customizable Excel Template
Outsourced CFO services cost less than you may think- especially when compared to the cost of hiring a fully-fledged accounting team.

This simple, easy-to-use template allows you to compare and contrast the cost of an outsourced CFO service provider vs. the costs of attracting and retaining qualified candidates, plus the cost of hiring a fully-staffed accounting department, including the cost of employee salaries, benefits, 401k contributions, bonuses, and more.

Use this template to provide stakeholders and key partners with a clear, detailed comparison of the benefit of hiring an outsourced CFO firm vs. the investment required to bring on and retain a fully operational accounting and bookkeeping department.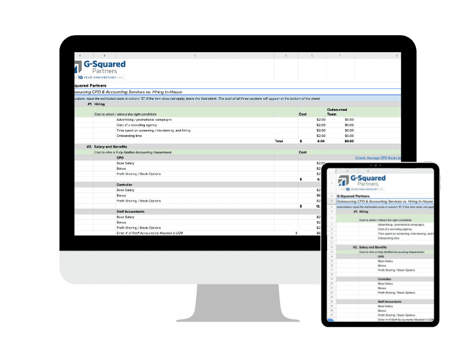 Fill out the form below for instant access to the outsourced CFO vs. accounting template: