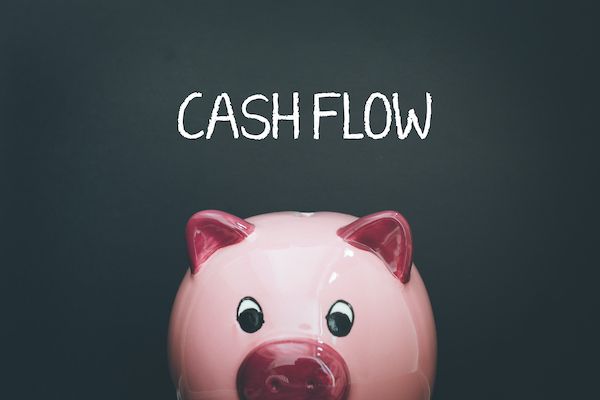 Don't depend on the enemy not coming; depend rather on being ready for him.
– Sun-Tzu, The Art of War
The coronavirus pandemic is requiring us to change what we do in our everyday lives. As the CEO or owner of a small- to mid-sized business, to help your company survive this severe economic blow, you not only have to change what you do, you have to change how you think.
Pre-COVID-19, your focus was on growing your business and maintaining or perhaps improving profitability. That vision is now on hold. Now, you're in survival mode – and that means being laser-focused on maximizing positive cash flow.
As we stated in our recent article "Adapt and Survive – 5 Battlefield Directives for Business Owners during the COVID-19 Crisis", when a business is in survival mode, Cash is King. Maximizing cash flow is your best chance of staying afloat and outlasting this crisis.
It is fairly obvious why maximizing cash flow is critical, but how to do it – systematically and rationally – may not be so obvious. You don't want to "slash and burn", cutting every expense (including valued employees) to the bone unless you absolutely have to.
Where to start?
Make an updated, realistic cash flow forecast for the next 13 weeks so that you can anticipate when cash outflows are going to exceed cash inflows. In addition to taking steps to maximize positive cash flow, you'll need this forecast to show to your banker if you decide to apply for a loan.
In this article we address each of the major categories involved in updating your cash flow forecast. We identify specific things you can do now get a handle on the amount and timing of your cash flow, and to increase the probability that your business will survive. We are also including a cash flow forecasting template for your use.
4 Key Steps to Revising Your Business Cash Flow Projections
Scrutinize your receivables.
Revise your sales forecasts.
Reassess your inventory needs.
Analyze payables and other expenses.
Step #1

– Scrutinize Your Receivables

Receivables are usually a highly reliable predictor of how much cash will be coming in and when (this assumes your business model does not require full payment upfront). Your Accounting team should be able to tell you the percentage of receivables that typically convert to cash in 30, 60 and 90 days, but the amount of receivables on the books may not be realistic, and that aging pattern is likely to shift toward less timely payments.

Take a hard look at your current receivables– either individually or by category – and assess which of them are likely to be paid on time, which are going to be slow, and which ones may not be paid at all. Consider using inputs such as a customer's credit rating or industry to improve the forecast. Then, revise your A/R aging schedule to make credible predictions about cash inflows over the next 13 weeks.

Next, take a different hard look at how you collect your receivables. Some companies are habitually laid-back in this regard, but now is not the time to be easygoing – your business depends on it. Consider ways to reduce any lags in collecting payments. Do you need more frequent reporting on whether invoices are being sent out on a timely basis?

If customers who usually pay on time are slipping, get in touch with a senior contact at the company to gain an understanding of what is going on in the business – perhaps you can work out payment streams if customers cannot pay their entire balance on time. For chronic late-payers, you may want to require a partial payment upfront, before filling their orders; however, that may be difficult, as almost every business will be trying to preserve cash.
Step #2

– Revise Your Sales Forecasts

In normal times, sales forecasts are based on historical and recent trends, seasonal patterns, and perhaps some statistical analyses that incorporate the key sales drivers in an industry and target market. Those techniques don't mean much right now because they are based on business as usual, and this isn't anything close to "usual". In other words, forget the sales forecasts you made early in the year.

Instead, examine your sales pipeline – depending upon your business, you may be able to do this customer-by-customer – and be realistic about whether anticipated orders are going to close. If it isn't feasible to do this on a customer-specific basis, re-forecast sales by customer segment, size, geography or other category.

For example, if your business manufactures plumbing supplies, demand driven by home repairs is likely to be different than demand arising from new home construction, so you should revise your sales forecast accordingly. For current orders that haven't been filled yet, decide which ones are going to ship, which may be reduced and which are at risk of being canceled. If you have a relatively small number of customers that usually place large orders, your sales team should get on the phone and have a conversation with each one of them.

Most companies (except those that manufacture critical medical supplies or provide other essential goods and services) will lose a large chunk of sales they had forecasted at the beginning of the year.

Right now, you need to take a hard look at how much revenue your business is likely to generate over the next three months. Since everyone is facing extreme uncertainty, you need to be cautious about pursuing sales to customers who may not be able to pay you. You do not want to invest time and resources in booking sales and manufacturing products for customers who are likely not going to be able to pay.
Step #3

– Reassess Your Inventory Needs

Inventory sucks up cash. Some of the inventory you usually carry to meet demand from regular customers won't be needed over the next 13 weeks because some of those customers will cut back, some will shut down temporarily and some will go out of business. However, don't stop production based on fear; inadequate inventory levels mean lost opportunities.

To help determine how much inventory you should carry now, look at your revised sales forecasts (see Step #2) and consider your average inventory-to-sales ratio for Q2 in recent years. If you've been in business since 2008, look at the ratio in Q2 2009 for additional insights.

You might consider reducing your product line. If you offer products in sizes, colors, or configurations that generate infrequent sales, consider eliminating them for now. If an order for one of these "temporarily discontinued" items comes in, you can decide at the time whether to use excess capacity to fill it.
Step #4

– Analyze Your Payables and Other Expenses

Identify exactly when and where your business is spending cash. Review your P&L and accounts payable to identify every recurring expense, including supplies, payroll, rent, marketing, utilities, insurance and IT infrastructure. Calculate the amount spent per month for each one, and when those bills are paid.

If you will need to cut costs to avoid running out of cash in the next 13 weeks, everything should be on the table, but not all at the same time. Some expenses may be fairly easy to reduce under the circumstances. For example, look at your travel budget (airfare, hotels, meals, entertainment, mileage reimbursement), and any amounts allocated for trade shows or conferences. Those can probably be slashed or eliminated entirely.

If your revised sales forecast and inventory needs suggest it doesn't make sense to retain all of your employees, consider applying for a forgivable loan under the PPP (Payroll Protection Plan). If that isn't a viable option, decide which key personnel you want to keep no matter what, and which ones are less critical.

If you have to let people go that you truly wanted to keep, let them know you'd like to bring them back as soon as you can (without making promises). At the same time, don't cut out the small things that employees appreciate (such as free coffee or snacks). You want to signal to your workforce that you care about them. Remember, this is a stressful time for everyone.
Also important…
Put off any big capital expenditures unless cash flow isn't a problem and you are virtually certain the project will generate a quick ROI. Since there is a good chance your business will be taking on new debt to meet cash flow needs over the next two to three months, now is not a good time to invest in expanding capacity or building new facilities.
Think creatively about ways you might increase cash flow – perhaps by offering delivery for a fee, or even modifying what you do to manufacture medical supplies or cleaning products. Ask your customers what they are struggling to obtain because of clogs in their supply chains. Even if you can't help them directly, if you refer them to someone who can, it will foster loyalty.
Draw on your line of credit, while it is still available. You'll pay a little interest, but you'll have more cash to get through the next few months.
Communicate with your management team about these choices. Clear communication can have a big impact on how your business navigates through this harsh environment.
Working through the steps described above will allow you to make a realistic, informed, useful cash flow forecast covering the next 13 weeks. Every week update the forecast. Yes, it is time-consuming, but it's necessary.
As those who have served in the military during wartime will tell us, when you're in the midst of a battle, information becomes outdated very quickly. Battles are won and lost based on having up-to-date information when making decisions.
G-squared has deep experience in profit improvement and turnaround strategies and we can help you to assess your cash flow situation today. Contact us for a free phone consultation, and click here to download our 13-week cash flow forecasting template.