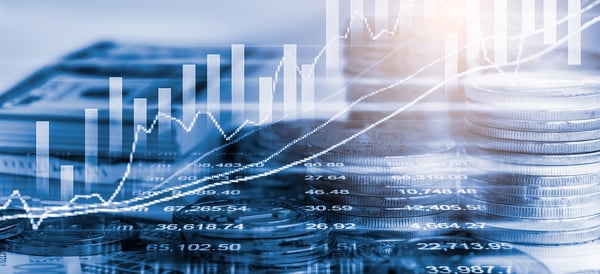 Outsourced CFO and Accounting Services
Do you have the financial expertise to run your business? We do!
G-Squared Partners provides strategic financial, accounting, and operational expertise to CEOs and entrepreneurs who recognize that an outsourced finance team can accelerate their success. Whether your goal is to secure the next round of funding, sell your company or generate profit, we have a team of heavy hitters whose services you can scale up and down based on your needs or whose talent you can utilize to full capacity.
With G-Squared, you receive the breadth and depth of financial information you need to make intelligent decisions for your company. You can trust us to fulfill your finance and accounting requirements while you concentrate on what you do best-run your business.
G-Squared Partners Provides Four Key Financial Services:
Our team starts with a deep dive when you opt for a full-scope engagement. We analyze your company's fiscal past and present to gain an accurate financial picture of who you are and what your numbers say about you. Then we develop a detailed plan to boost your performance and ultimately grow your business. Our approach is unique because we're just as adept at looking backward as we are at forward.
Outsourced Financial Services for Each Stage of Your Business
At every stage of business, your company will face new, challenging financial needs. The larger and more complex your business becomes, the more significant and more complicated your financial needs grow. The best way to address your economic challenges at any stage of business is to find the right financial advisor to partner with. When you have a team of experts on your side, you will be able to navigate each stage of business as you work toward your long-term goals. G-Squared Partners is committed to your company at each stage of business maturity.
Explore the three different stages of business maturity, discover the challenges your business will face in each stage, and learn how skilled and knowledgeable professionals meet your financial service needs.
A "Go-To Firm for Outsourced CFO Services"
★★★★★
Osage Venture Partners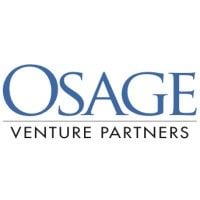 A "True Partner and Extension to Our Team"
★★★★★
David Stefanich, Founder/CEO
There are four basic financial service needs during your initial stage of business.
Pitch Deck
Your pitch deck is the most important tool you have when trying to raise capital and

appeal to investors. This deck shows your business, your goals, how and where you will spend the money you raise, and your vision for the future of your business. Because all investors need to look at this, your finance and accounting advisors will review it and provide early feedback.
Budgeting/Forecasting
Before your business can make any great leaps, you need to determine the parameters of what your company does, what you want your company to look like long term, and what resources you will need to reach your business goals. Financial forecasting encompasses all of these areas and helps you plan your company's future.
Metrics
Metrics provide tangible insight into investors' ROI when financing your company. Tracking your startup's metrics gives you key insights into business performance and areas where improvement is needed. A strategic finance and accounting professional will help you identify the metrics you should track and pinpoint areas for improvement.
Funding Preparation and Process Help
Often, new companies need expert financial guidance when identifying their funding needs. Determining the kind of funding you need to target – venture capital, angel investors, bank debt, private equity, etc. – is easier with an experienced financial service provider guiding your choices. Once you find out what is right for you, you'll be ready to develop a plan to secure this funding.
While many companies invest time and resources into their finance functions at the onset of their business, most fail to consider the financial team that is needed until their business has matured.
GAAP Financial Statements
When you enter the mid-stage of your business, you need support to prepare your GAAP (Generally Accepted Accounting Principles) financial statements for the business. Experienced accounting professionals keep your books accurate and help you make informed decisions about the business, all while preparing your business for a potential audit.
Metrics
At every stage of your business, metrics play an important role. From early stage to mid stage and beyond, metrics are continuously essential to measure the success of your business. And, they are key in helping you identify areas for improved profitability in your business as you grow.
Robust Forecasting
At this stage of your business, your forecast should have a fair amount of historical data to help you plan for your future. To forecast for future growth, you need to consider historic numbers and incorporate them into projected financial statements like a

P&L, Balance Sheet, Cash Flow Statement and Projected Borrowing Base.
Budget vs Actual
When your company has built a solid foundation of revenue to be tracked, you should start conducting budget comparisons to actual results. With the help of a financial expert, you can compare your actual financial performance to your projected performance. This practice also helps you identify variances that you may have missed in your financial planning or adjustments to your operations to conform to your plan.
As your company matures, you are likely to consider your exit. When you reach this stage of your business, working with trusted finance and accounting professionals is essential for securing a beneficial deal. Continue with all of the financial processes you are currently following, but add the following action items.
Financial Statement Auditing
To enter into the selling process as a viable prospect for buyers, you need 2-3 years of

audited financial statements

.

Potential buyers want to ensure that your reported results conform to GAAP. A financial expert can help you get this information vetted and in order.
Synergy Identification
When you sell a company, you may find your business merging into the buyer's company. Strategic financial service providers can help you determine which costs can be eliminated due to the merging of redundant operations. By identifying areas where costs may be trimmed, your business' value may increase.
At any stage of business, it is important to have experienced finance and business advisors on your side. The best decision you can make as a business owner is partnering with trusted and skilled finance and accounting partner to guide you to the next stage in your company's lifecycle.
A Full Spectrum of Finance, Accounting & Bookkeeping Services
Whether you want to add expertise to your existing team or completely outsource your accounting and finance functions, we offer reliable and cost-efficient options.
Check out our corporate brochure for an overview of our company, services, and core team.