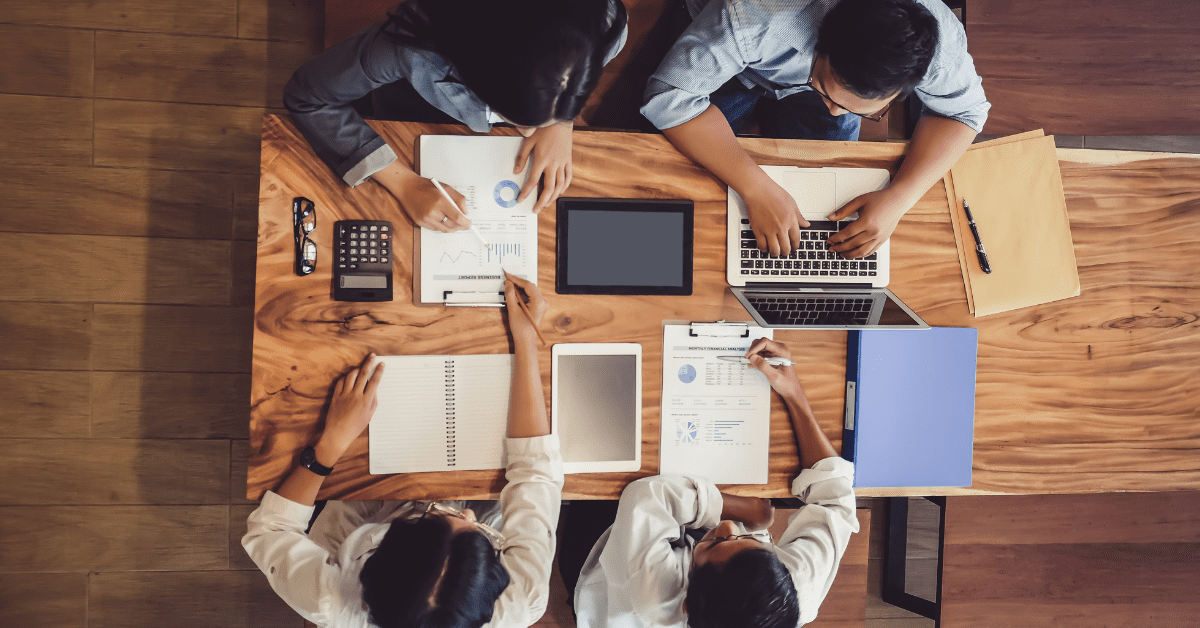 Congratulations, you've successfully landed capital for your business! Now what!? First and foremost, you must figure out how to spend the money strategically.
Unfortunately, many entrepreneurs who are inexperienced with capital deployment can fall into tempting spending traps that jeopardize the financial health of their company.
To avoid this, it's crucial to familiarize yourself with resourceful ways to apply your business capital.
Early-stage companies have a specific set of priorities on which to focus for maximum success, and these priorities don't follow the trajectory of more established businesses.
When it comes to capital deployment, there are two fundamental areas of concern for organizations in the early phases of business formation to consider—your product or service and your sales.
Product Development
Let's talk about your product or service first since it's what you're passionate about bringing to market, and since it forms the backbone of your business.
Before you can harness your concept and translate it into a profitable business venture, you must expend time and resources on developing your product or service to the fullest.
Most early-stage technology companies, for example, spend about six to nine months developing their product or service.
It's paramount to channel a majority of your efforts and capital into this phase of the business startup, ensuring you can deliver a veritable offering.
Some aspects of product or service development you'll need to fund include:
Market research
Equipment
Technical construction and/or manufacturing
Screening and testing
Modifications
Staffing and training
The ultimate goal is to achieve a minimum sellable product (MSP) or a base product for which customers are willing to pay.
This goes beyond a minimum viable product (MVP), or a product with only a basic set of features enough to capture the attention of early adopters and make your solution unique.


Sales Generation
Throughout the life of your business, a critical component of profitability and growth is increasing sales and generating monthly recurring revenue.
This is most important in the early or startup stages of business, at which time you'll need to appropriate a large portion of your efforts and resources into connecting with potential clients and closing sales. Therefore, once you get to your business's MSP, you should determine your sales team's needs.
As the founder of your company, you may end up devoting much of your own working time to generating sales. If you're fortunate enough to have a leader who can handle the sales aspect of your business, let him or her assume that responsibility.
Otherwise, you'll have to onboard someone to manage this area. When an influx of leads becomes too much for just one or two people to handle, it's time to hire a sales team.
Capital deployment for sales functions will vary according to how you think about lead generation and sales force management. Is your team driving the leads? If so, you'll use your funds for salaries, training, and support tools.
Or, do have a lead generation model that brings prospects to the team? Investing in the right marketing strategy and resources will help you in this case, and you may need to pay for outsourced services.
Ultimately, this use of funds is aimed at bringing in customers who will write checks and refer more business to you so you can make a profitable return.
Read More: Capital Deployment: How to [Wisely] Deploy Capital
Beware Costly Staffing Decisions
As you deploy startup funds and investment capital to get your business off the ground, it's critical that you avoid hiring pricey executives too early in the process.
Yes, you'll want experienced professionals on your team, but it's better to defer those high-salary hires until your company can sustain the investment. For the first few months, it's beneficial to operate with just the essential positions.
If you do decide to make an expensive hire because you feel doing so will drive business success, try to incentivize with equity over cash.
This will save you startup money that would be better spent on the product development and sales efforts needed for stabilizing finances early in the life of your company.
If you have additional questions about smart capital deployment for early-stage companies or other business accounting issues, talk to one of our financial experts today.