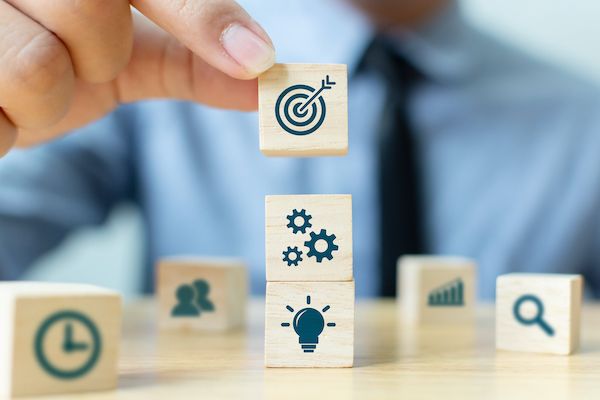 Companies outsource many functions in today's economy, including accounting, payroll, IT, and marketing, among others, but many business owners don't realize they can outsource their firm's Finance functions, and the many advantages of doing so.

Outsourcing CFO services gives small firms access to financial experts with a wide range of experiences and a commitment to keeping up with best practices in the field. It gives business owners the flexibility to access that expertise as needed, rather than committing to a full-time in-house resource.


Outsourced CFO and Financial Services Use Cases
Situations that call for outsourcing the CFO function are varied, and include the following scenarios:
You're an entrepreneur. Your business is taking off and you have a lot of balls in the air – you simply don't have enough time for budgeting, forecasting and analyzing financial results;
You run a small- to mid-sized business. You know your customers and your services and/or products inside and out, but you're less focused on dissecting the financial side of the business. As a result, you sometimes make decisions based on instinct instead of financial data and other objective inputs;
You've raised some venture capital to expand your business (congratulations) and you need to update your investors about profit margins, customer acquisition costs and other key performance indicators, but you're not sure how to put that together;
Your business has been getting along with a one-person finance department, and that person just gave two-weeks' notice. While you have a bookkeeper, you don't fully understand the financial statements they prepare. You've been feeling like you could use more in terms of financial planning and analysis but you're not really sure what you need.
You have a bookkeeper or controller and you do not understand the financial statements that they are preparing and presenting.
The business is not performing as well as you think it should. An objective third party can help you understand where it is falling short and where action is required.
How an Outsourced CFO Can Help Make Rigorous Financial Decisions
Business owners make decisions every day, but those decisions are not optimal when based on inputs that are insufficient or incorrect. The implications of faulty financial inputs, including quantities, costs, margins, inventory, cash flows, and so on, can be profound, affecting profitability, market share and access to capital. If your financial data is not well organized and clearly presented, it is not as useful as it could be, and if you are getting inadequate or inaccurate information, that is even worse.
Consider a business that offers both a product and service contracts to support the use of the product. The owner doesn't have the financial information needed to allocate expenses appropriately between the two, and doesn't know the critical metrics or KPIs for a software business versus a service business. In this situation, the owner simply cannot know whether both sides of the business are profitable.

Managing a business with inadequate financial information is like being given critical news that is scrambled or written in a foreign language. You need a capable translator to help you interpret the information and take appropriate actions. If you do not have that translator on your staff, an outsourced CFO could be the right solution.
Potential Workflows for an Outsourced CFO
Ongoing financial planning and analysis (budgeting, forecasting, assessing long-term and short-term financing needs)
Analysis of overall financial strengths and weaknesses, with suggestions for improvements
Assessment of the financial viability of new product ideas, including projections and NPVs and IRR calculations
Analysis of pricing and cost structures to improve margins
Evaluation of financial data capture and reporting systems, with recommendations for improvements
Assistance with raising capital, advising on debt/equity mix
Preparing financial presentations for the Board and/or investors (e.g., pitch decks)
Assistance with quarterly financial reporting
Analysis of M&A opportunities, including financial forecasts and post-acquisition operations.


Recognizing the Need for CFO Services
You may already realize that many of the items on this list could and should be done more effectively in your business. Or, in many cases, a business owner will simply have the feeling, "something isn't right here". It often starts with cash and cash flow – your financial statements say the business is making money but sometimes you don't have enough cash on hand to meet expenses. The trigger might be a particular event that requires an in-depth financial analysis and takes too much of the CEO's time, leading to the feeling that, "we just can't do things this way anymore."
Frequently, the CEO of a VC-backed firm is told "you need to have finance people to provide various types of financial information to our Board." VCs also want to know that the CEO has access to reliable financial information to make informed, data-driven decisions. Regardless of whether or not a firm has outside investors, CEOs often have an unfulfilled need for someone to help interpret financial data, or to provide financial data they don't have, but don't want to commit to hiring a full-time, in-house CFO.
If your firm handles financial matters by a committee because no individual is truly responsible for compiling those analyses, that's another indication that outsourcing your CFO needs could provide a substantial benefit. If your accounting needs are handled by outsourcing you know the relief that comes with having that work handled for you.

The same applies to the finance function, but your accounting firm is not the place to turn for help. Accounting firms do auditing and tax planning, but they are not well positioned to help with financial forecasting, improving the profitability of your operations and analyzing opportunities to grow your business. For that, you need financial experts.


Four Key Business Benefits of Outsourcing CFO / Financial Services
In addition to ensuring you have a knowledgeable resource to help make long term, strategic financial decisions, outsourcing your CFO can drive broader business benefits.
A great CFO can save you time and help save money while maintaining a flexible team (scaling up a full in-house finance team has serious costs that can limit your business's long-term flexibility).


CFO Outsourcing Benefit One: Time
Whether you are the owner of a startup or running an established business, there are always constraints on your time. You are taking on numerous responsibilities outside your job description of CEO or owner.
Outsourcing financial services can take many of those responsibilities off your plate, saving you time and allowing you to turn your focus back to your actual job role.
Plus, turning to the right outsource partner builds the foundation for a long-term, prosperous relationship. They can become a trusted part of your team, allowing you to step back and let someone who is more knowledgeable and capable in a specific area take over. Focus on growing your business, instead of the minutiae you can hand off to someone else.


CFO Outsourcing Benefit Two: Money
Many startups do not have the initial capital resources to staff an entire company. Fully staffing an entire department or paying a substantial salary to an expert might not be in your budget.
Hiring a CFO, Controller, Accountant, Bookkeeper, or any combination of these positions is a big expense. Outside base salary, you are also responsible for medical, dental, 401k costs and more. But, when you outsource financial services, you are not responsible for any of those expenses.
There is a financially strategic element to outsourcing financial expertise, as well. If you are a startup or venture-backed company, that could go public or be purchased, you often find yourself offering a stake in the business to attract high-level executives. Outsourcing these positions, until you truly need a full time person, can help you to avoid giving away too much of your company too early when valuations are lower.


CFO Outsourcing Benefit Three: Quality
When you trust important responsibilities like finances to outsourced partners, you can count on them to have a wide range of experience and knowledge. They have likely worked with many different kinds of businesses and have dealt with numerous problems, meaning they are equipped to face any challenge your company presents. Their experience also produces different approaches and tactics for completing the project you task them with.
With outsourced financial services combined with other key operational areas like IT, payroll, and marketing, you can have an entire team dedicated to helping your business succeed, instead of limiting yourself to one internal resource.
This placement of specific skill sets where needed increases the quality of work completed for your business.


CFO Outsourcing Benefit Four: Flexibility
As a business owner, you know how essential flexibility is to the success of your company. The state of a startup can change at any minute, so your resources need to be flexible enough to keep up.
When you outsource key aspects of your business, you have the power to scale the team and services at will. If your business grows, you can increase your outsourced resources. If there is a dip in your industry, you can scale back your expenses, which might include your outsourcing budget.
This flexibility allows you to avoid the unpleasant situation of having to hire quickly when business suddenly booms, or lay off employees if things take a downward turn. Outsourced service providers are used to abruptly scaling their service, and a quality CFO should be no exception.
Do not waste time and resources on recruiting and hiring for these crucial tasks. Outsourcing partners have staff on hand that can quickly and seamlessly join the team.
Learn More
Time, money, quality, and flexibility are four benefits of outsourcing you cannot afford to ignore. Take back power over your role as a business owner. Invest in outsourced resources to build a better business. As an expert in providing outsourced CFO services, G-Squared Partners is ready to help your firm achieve its financial goals. Reach out to us with any questions.