What Do Outsourced Controllers Do?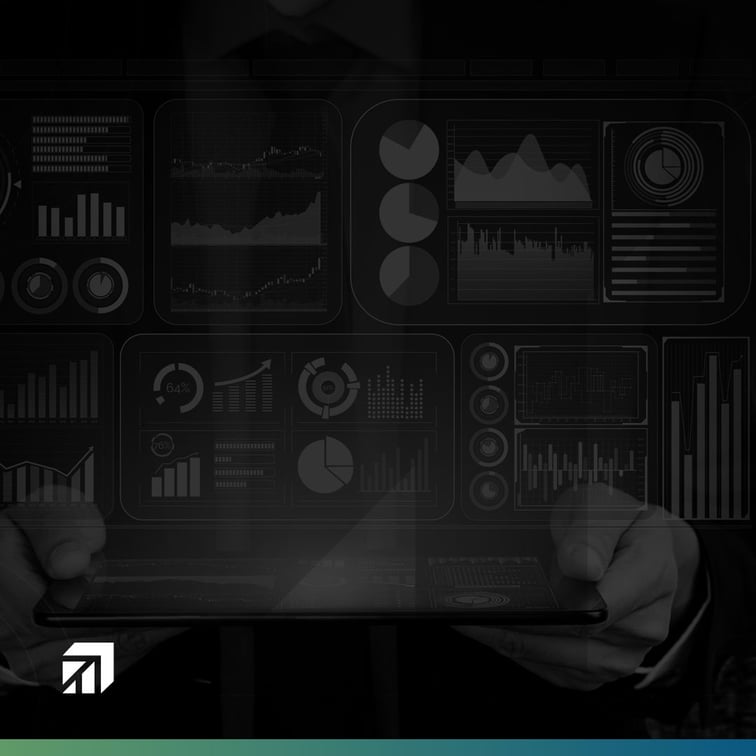 Every business that reaches its full potential has one thing in common: its internal financial systems work like a well-oiled machine. Cash flow cycles are efficient. Suppliers are paid on time, customers pay on time. All financial data is timely, easily accessible, and reliable. Investors are eager to fund future growth.
These things don't just happen by chance. They happen when a business's finance and accounting department is well-run. The person charged with running those teams?
The controller.
A lot of business owners and entrepreneurs aren't quite sure what a controller does and whether they need one. Other roles in accounting are better defined: everyone has some level of understanding of what a bookkeeper or a CFO does for your business.
So what do controllers do, and why does your business need one? In this guide, we'll answer those questions and more. We'll outline the role controllers play in keeping your business operating on a day-to-day basis and explore why you might consider hiring an outsourced controller instead of a full-time team member of your own.
Outsourced Controller: A Definition
A controller oversees the entire accounting process of your business. They lead the rest of your accounting staff, including junior accountants and bookkeepers, are responsible for producing your financial statements, and work closely with other department leaders.
Controllers almost always have a background in accounting and tend to be qualified CPAs. They're required to have a precise understanding of your business's financial records and make sure that your business remains in compliance with relevant financial standards and regulations. In sum, they are extremely organized professionals with excellent analytics skills.
Like many leading finance professionals, controllers are in high demand and come with significant salary expectations. Because of this, many businesses lack the resources to hire an internal controller and build the team around them they need to be successful. Instead, they hire an outsourced controller.
An outsourced controller provides all the same tasks that a full-time, in-house controller would. These services are provided by external firms that have a deep bench of accounting and financial talent that's well-equipped to handle all the tasks an internal finance team would otherwise manage.
Where Do Controllers Fit in a Finance Team Structure?
If you haven't worked with one before, it's easy to be unsure exactly where a controller fits into a traditional finance team structure.
As we noted above, the controller is typically the most senior member of the accounting staff and usually reports directly to the Chief Financial Officer (CFO). Depending on the size of the organization, they may oversee teams of bookkeepers and more junior accounting staff.
Controllers are typically responsible for day-to-day operations and financial reporting, whereas CFOs are tasked with building the financial strategies that help the business move forward.
What Tasks Can You Delegate to an Outsourced Controller?
Controllers often have wide-ranging responsibilities and the same goes for outsourced controllers. Every outsourced controller relationship is slightly different and should be driven by the unique needs of your business, rather than a predefined checklist of monthly tasks.
However, there are some tasks that are commonly assigned to an outsourced controller. These include:
Overseeing month-end close processes

Producing financial reports, including Profit & Loss Statements, Cash Flow Statements, and Balance Sheets

Coordinate with tax accountants to prepare tax filings

Overseeing bookkeeping tasks such as recording and categorizing transactions

Monitoring accounts receivable and payable; sending invoices and paying bills
It's worth noting that many businesses that outsource their controller function also outsource the rest of their finance and accounting functions, including bookkeeping, accounting, and CFO-level tasks. If this is the case, it's optimal to find a full-service outsourced accounting firm that can handle all of your business's financial needs.
When is an Outsourced Controller a Good Fit For Businesses?
Any business that does not currently have a controller, or personnel in other key accounting roles, would benefit significantly from the services of an outsourced controller. But there are several scenarios where hiring an outsourced controller is a particularly good fit.
For early-stage startups or smaller businesses, there often isn't enough workload to justify hiring a full-time controller in-house. With the powerful accounting tools available today, that's more true than ever.
But while many accounting tasks can be streamlined, many of the responsibilities of a controller cannot be handled by technology. In these instances, outsourcing your controller function to a fractional provider enables your business to achieve the oversight and leadership offered by a controller at a fraction of the cost.
It also makes sense for businesses to start working with an outsourced controller when they plan to raise capital or sell their business. An outsourced controller helps clean up your business's books, getting them into pristine condition so that you can clearly demonstrate your business's financial viability to interested parties.
Equally, a controller can also help leaders to diagnose issues that may be holding the business back. Outsourced controllers, particularly experienced ones, know what successful businesses look like. If you need someone to dig deeper to diagnose the reasons for your cash flow challenges or sudden decline in profitability, an outsourced controller will bring the necessary analytical skill set to dissect your business's performance.
Learn More: Top 3 Reasons to Use an Outsourced Controller
G-Squared Partners: Full-Service Outsourced Controllers
Hiring an outsourced controller can be game-changing for your business. As a leader, you'll gain increased confidence in the accuracy of your financial records and benefit from insights into the performance of your business.
The impacts of this can be transformational: you'll be able to deploy capital more effectively and make better decisions for the future of your business. But the positive effects of hiring an outsourced controller can only be experienced when you hire a partner that's a great fit for the needs of your business.
At G-Squared Partners, our team is uniquely well-positioned to service the financial needs of VC-backed companies, fast-growing startups, and PE-backed firms. Our seasoned financial professionals bring decades of experience, a tried and tested approach to accounting, and a diverse mix of skills that help move your business forward.
To learn more about G-Squared Partners' outsourced controller services, or any of our other outsourced accounting services, book a call today.