Why You Need Accounting Support at Every Stage of Your SaaS Business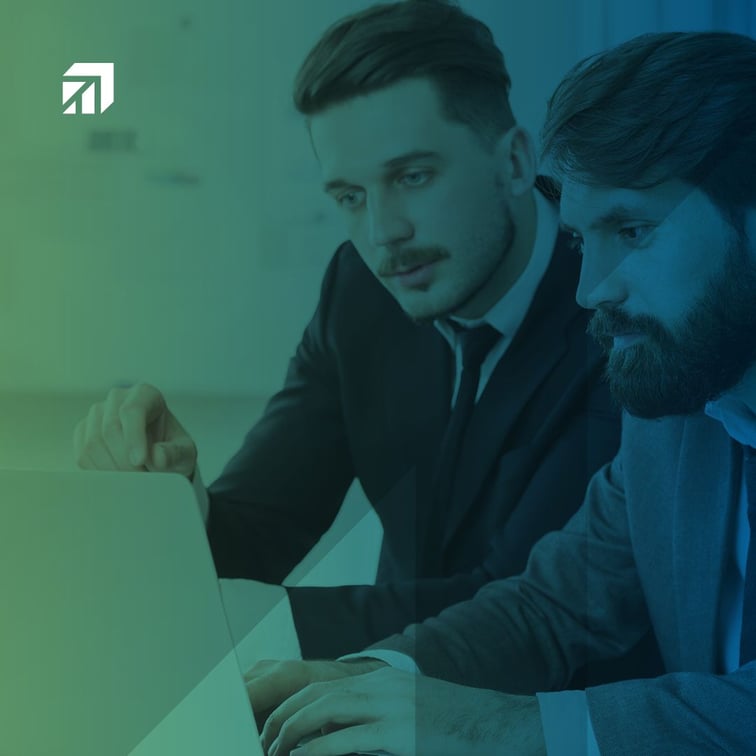 As any founder knows, running a SaaS business is completely different from running a traditional business. Your business might operate at a significant loss, investing in growth at the expense of profitability. Cost structures are different, with high overheads and low variable costs. Your revenue might primarily be recurring. All of these demand a distinct approach to accounting.
For most founders, the dream is for the business to rapidly scale. You might hope to create industry-defining products, build a company worth hundreds of millions or even billions of dollars, and secure a life-changing exit.
Getting there, however, is no easy feat. It demands excellence in everything you do. Accounting and finance, although it's often an area overlooked by founders, is no exception to this rule. Startups that attract investment, build profitable business models, and are acquired for huge sums tend to have excellent financial management.
What does that look like in practice? Regular, structured financial reports that clearly document the business's process. A program of internal controls and governance measures that ensure accountability. Clear, actionable insights into financial performance that help businesses move the needle.
It's extremely challenging for founders to build out these capabilities internally, regardless of what growth stage their business is at. That's why so many SaaS businesses outsource their accounting functions to outsourced accounting service providers.
These vendors offer all the financial and accounting expertise you need, often at a fraction of the price of building an in-house team. The right accounting partner can scale with you from your early days, helping founders solve every financial challenge they face along the path to success.
But what exactly does that support look like? In this briefing, we explore how SaaS businesses can benefit from the expertise of an outsourced accounting and bookkeeping partner at every stage of their lifecycle, from seed stage to negotiating an exit.
Interested in learning more about the accounting processes a SaaS business needs to be successful? Check out our Ultimate Guide to SaaS Business Accounting. Need more personalized support? Contact an advisor today.
Accounting Support for Early-Stage SaaS Businesses
In your startup's early days, it can be easy to overlook accounting and finance. That makes sense: unless you have a product to sell and customers willing to use it, your accounting function is irrelevant.
However, once your business starts to show some signs of traction, founders need to start considering the financial infrastructure they need to scale. There are all kinds of questions to be answered in this early stage. Who will run payroll for employees? How will you bill customers? Which Key Performance Indicators (KPIs) accurately capture your business's progress?
It can be tempting to sign up for a Quickbooks account, set up a few integrations, and then let everything run on autopilot. But this type of approach is often detrimental to your business. Early-stage startups often use cash accounting when accrual accounting provides a much better fit for businesses with recurring revenue streams and cash runway considerations. Planning for the future is difficult and it's easy to run into unexpected liquidity issues that shake the confidence of early employees and investors.
An outsourced accounting firm can help navigate these issues, building a financial foundation that's capable of scaling with your business. A sophisticated approach to accounting and finance isn't something reserved for established companies: it can be a game-changer for business in every season of growth, offering increased financial clarity and a more certain path forward.
Preparing to Raise Institutional Capital
Startups preparing to raise their first round of institutional capital face an environment that's far tougher than in previous years. Investors are tightening their purse strings and employing more discretion in how they deploy capital. A couple of years ago, a hot startup could skate through a funding round without a robust set of financials. Today, that's no longer the case.
Potential investors will want to study your numbers. For founders, that means having clean, accurate, updated financial records: something many startups don't currently have. Investors might want to see a data room or analyze a long-term financial forecast that demonstrates how your business plans to spend investor capital.
All of this means that preparing to raise funds from venture capitalists takes more preparation than many founders might be accustomed to. An outsourced accounting partner can provide an objective set of eyes on your business's finances, identifying issues that should be fixed before numbers are shared with prospective investors.
Through this partnership, it's possible your business will realize other wins. Examples of those might include discovering new efficiencies, speeding up the cash conversion cycle, or identifying new KPIs that shed meaningful light on your startup's progress.
Post Series A, Series B, and Beyond
Once your SaaS startup raises institutional capital, the expectations of you as a founder change somewhat. This is the time when founders must take steps to build a more mature company. Investors often require that your business adopts Generally Accepted Accounting Principles (GAAP). Board meetings might move to a more regular cadence, with detailed financial reports due at each meeting.
Updating your business's internal financial systems to comply with these requirements can be challenging, but external accounting support can help. The end result is worth it: you'll benefit from accurate financial records that are easy to understand, giving your investors increased confidence in your business.
Beyond accounting and bookkeeping, many SaaS businesses also work with outsourced CFO services in the place of hiring a full-time CFO. By partnering with these types of advisory services, SaaS founders can access the support they need to grow, whether that's creating a long-term financial forecast, assisting with capital raises, or leading the business's acquisition strategy.
Accounting Support from G-Squared Partners
As the founder of a SaaS startup, there are a lot of things you have to figure out as you go. Hiring, customer acquisition, product strategy––they're all iterative processes that are learned through experience. However, one area where it's best to forgo this approach and instead seek domain expertise is accounting.
By working with an outsourced financial services firm, founders can benefit from expert support across bookkeeping, accounting, and strategic issues. This provides increased financial clarity: giving founders the ability to make decisions and plan for the future with a higher degree of certainty. Beyond that, relying on external accounting support often results in significant savings. These are realized both in the overhead costs associated with staffing an internal team and in the cost-saving opportunities an experienced team can identify.
At G-Squared Partners, we provide a full range of outsourced accounting services tailored to the needs of SaaS businesses. We've provided accounting support to dozens of successful SaaS businesses, helping our clients raise hundreds of millions of dollars and build industry-changing businesses.
Interested in learning more about the accounting support we provide SaaS businesses? Contact us today.